DETAIL
She's Line only produce and distribute products that meet the test criteria set by the nation.
We deal with double eyelid tapes and double eyelid glues which are useful for making clear double eyelids.
We also produce trendy fake eyelashes for both types: transparent line Knotthing type
and signature black lined mellow type eyelashes.
You can express according to the eye make-up desired with wide range of eyelashes from natural to volume.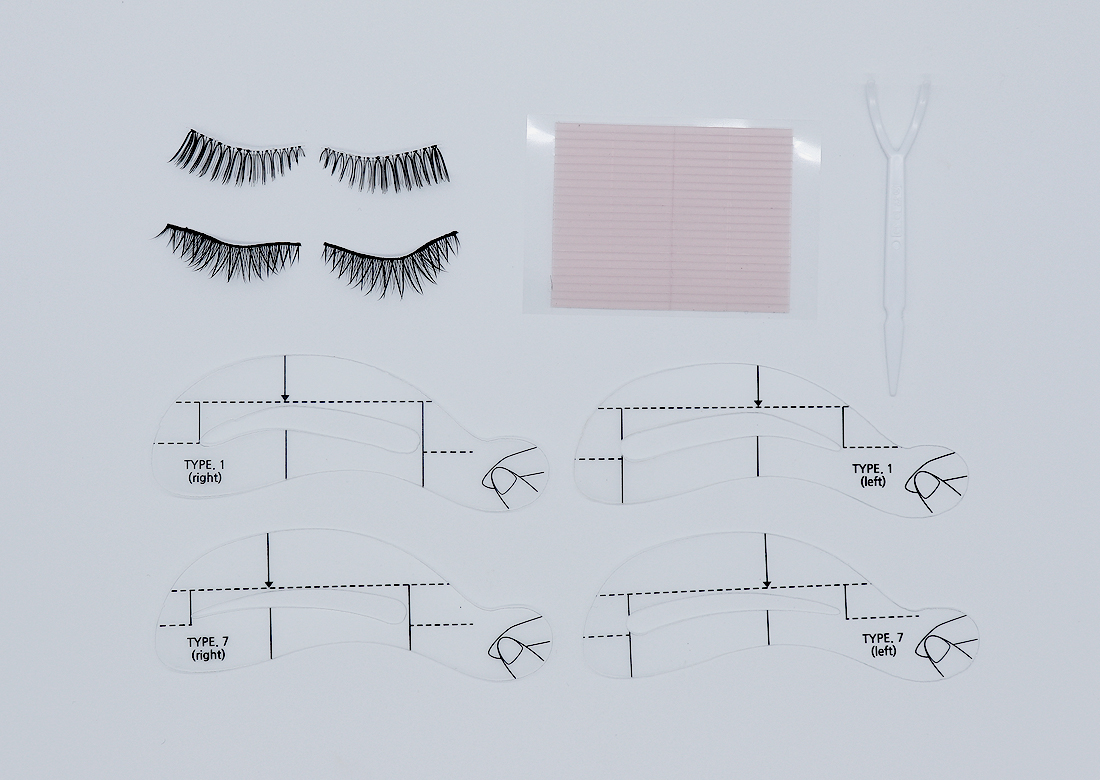 BUY PRODUCT